As you've no doubt seen from our website, we're always looking for new ways in which we can make it better for our members. Our website has come so far since our very first anaesthetic questionnaire website in 2012. Here's our changing looks over the past few years: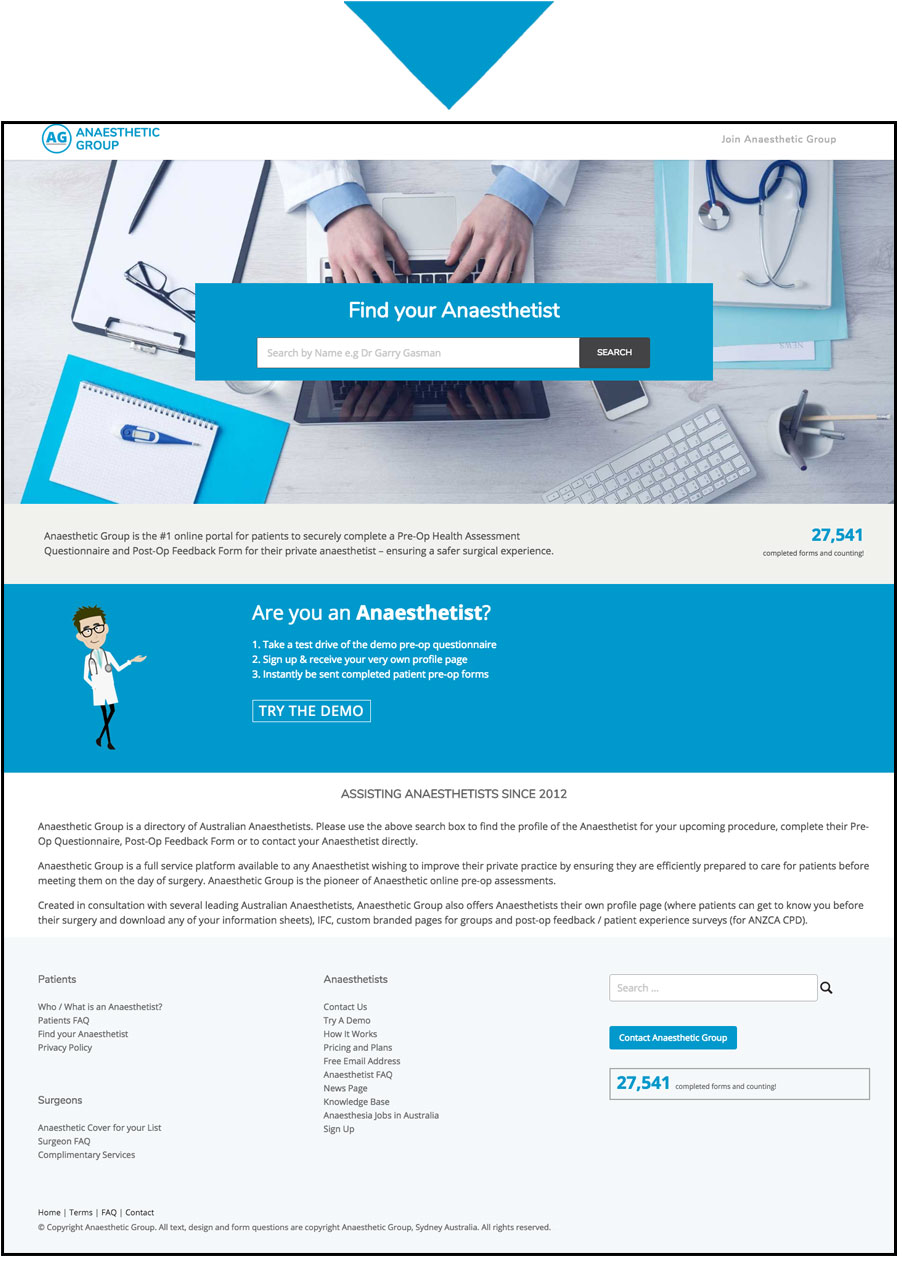 We're really excited about our latest facelift. Our new site styling not only looks better, but is more user-friendly for our members, and their patients.
Amongst our most recent changes, you'll notice much cleaner lines, sharper colours, and easier to read text.
How does this affect site functionality?
While the site may look a bit different, you can rest assured that no functionality has been lost. In fact, the site will work in exactly the same way as, or even better than, before.
What's more…
…We've also improved the site's search capability. This now includes live search, which can auto complete the Doctor's surname or topic words.
New Knowledge Base
Another new feature you'll notice is our brand-new Knowledge Base. We've added over 40 articles to this knowledge base.
They cover just about every help topic imaginable, from the basics of site access, updating details, and writing an about me section, to FAQs such as how to customise your anaesthetic questionnaire, or how to find out about surgical lists. This Knowledge Base also covers administrative topics such as plan changes and bill payments, and tools and tips on making the most of your time, such as by using templates and example messages.
It doesn't stop there..
On top of all this work we've been doing, we've also updated our site speed, SEO, and security. We hope you'll agree that with all these updates, our new site offers a much better user experience.
As always, if you have any feedback or improvements you'd like us to make on our anaesthetic questionnaire or website design, we're always listening. Drop us a line here.
RELATED ARTICLES